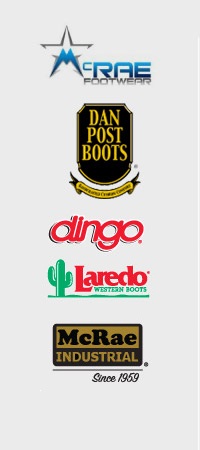 ABOUT MCRAE INDUSTRIES, INC

McRae Industries was founded in 1959 by Branson J. McRae with the primary focus of manufacturing high quality children's shoes. In 1966, during the height of the Vietnam War, McRae received a contract award from the U. S. Government to manufacture military combat boots for the United States Army using the "direct molded sole" design. As a result, McRae Industries' Footwear division has provided quality combat boots to the men and women serving in the U. S. Army for more than 40 years.

In a strategic move in 1996, McRae Industries purchased American West Trading Company, a manufacturer and seller of a variety of western boot products. During the 2002 to 2006 time period, the array of western boot products was significantly enhanced by the acquisition of several popular brand names – Dingo, Dan Post and Laredo. Also, during this same period of time, the company's name was changed to the Dan Post Boot Company to more closely identify our products in the western boot market. Dan Post continued to expand its product mix in 2008 with the addition of the durable, price effective McRae Industrial line of work boots.